Get a free quote
WHAT CAN SLSF OFFER YOU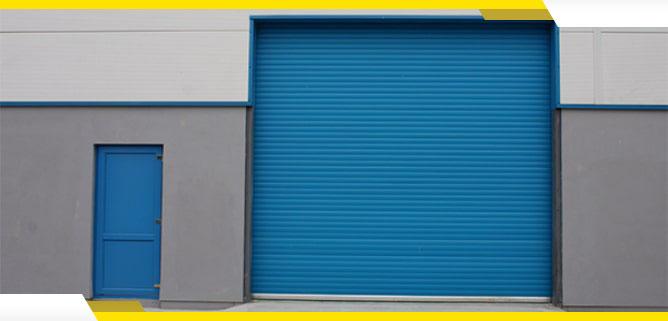 The popularity and requirement of Roller Shutter Installation in London
Safety and security are the two primary concerns of every shop owner. Getting enough sunlight and sound insulation in their space is one of the primary requirements of any space owner. The most appropriate installation for all this is roller shutter installation in London. Shops in big cities require shop front shutters for sure. Are you looking for such a perfect installation? Then, you are in the right spot. At South London Shop Fronts, we can facilitate you with such a privilege with our extensively made shop front shutters. We are the leading company that provides top-notch roller shutter installation in London.
How beneficial are security roller shutters in London and their exclusive offerings?
Elevate your professional image with Commercial Roller Shutters, adding a polished look to shop front shutters.

Ensure safety in London's manufacturing and construction units with Industrial Roller Shutters.

Opt for Roller Shutters in London and across England, providing robust security and well-engineered shop front shutters. 

Weatherproof your space with Insulated Roller Shutters, using Polyurethane for effective climate control.

Safeguard your home with Domestic Roller Shutters, ideal for windows, garages, and areas requiring privacy.

Enhance security and functionality with Roller Shutter Doors, suitable for warehouses, garages, and retail outlets, including shop front shutters.
Get your favorable shop front shutters in London
We have a special and on-demand manufactured option for roller shutters in London. We do not want you to keep those shop front shutters without any protective layer as you must have invested significant money. If your shop front is made of glass, then the reason to order a shop front shutter for your space becomes more urgent. In Short, South London Shop Fronts has got your back with all of the solid and modern roller shutters. Contact us to get a quote for high-quality roller shutter installation.
Roller shutters for shops are really important. They help keep shops safe and secure. Roller shutters for shops are strong barriers that stop people from getting inside the shop when it's closed. This keeps the shop safe from break-ins and theft. Roller shutters for shops also show that the shop is well-protected, scaring away anyone thinking of doing something bad. They're like a shield that keeps the shop safe, especially during bad weather. When the shop is closed, the roller shutters for shops make sure everything inside stays protected. Shop owners can also control who gets in and out easily with these roller shutters for shops. So, having roller shutters for shops is a smart and necessary choice. They give peace of mind to shop owners and make sure the shop and its things are safe and sound.
SEND US A MESSAGE
If you would like more information on our work experience in educational facility development or want to know more about how we can best help you, don't hesitate to get in touch with us.
Our Clients
Testimonials
Recently got a chance to work with South London Shop Fronts when I got my toughened glass shop fronts done from them. Now my premises look modern and stylish. Thanks to their team that sales on my premises have increased.
JAMES
Shop Owner
To give my premises more protection, I installed roller shutters. I contacted South London Shop Fronts and got an affordable quote from them. Installation was done on time and now I am stress-free. Thanks to the team of South London Shop Fronts.
HARRY
Store Owner
Got roller shutters installed on my premises from South London Shop Fronts. The installation is done as per my requirements and I am satisfied. Their team was friendly and took my opinion during the installation. good job is done.
THOMAS
Store Owner
The team of South London Shop Fronts did a great job with the installation of my aluminium shop fronts. They used high-grade material and kept all safety standards in mind. Kudos to the whole team for doing such an amazing job.
JACK
Shop Owner
We're here to help
South London Shop Fronts' core idea is to serve our clients well, with top-notch quality products. Our services include designing, manufacturing, and installing for distinct businesses. So feel free to get connected to know our services better.